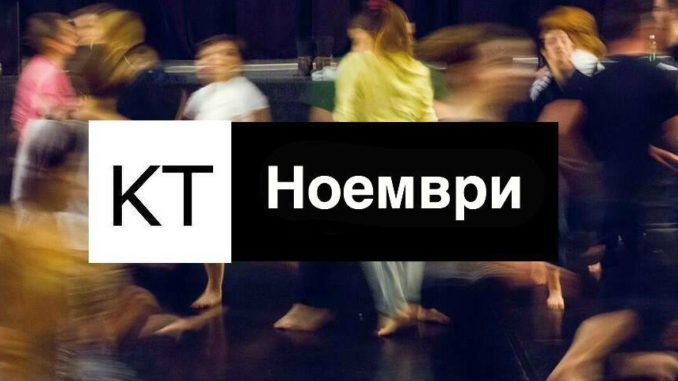 EN↓ Придружете ни се на редовни отворени часови за техники на современ танц и истражување на движење во Кино Култура!!!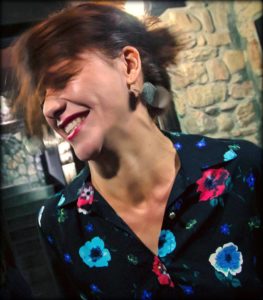 Отворени часови Култренинг се одржувaат СЕКОЈ ПОНЕДЕЛНИК во 17.30 часот во Кино Култура.
Часовите се водат од локални и меѓународни танцови уметници со професионално искуство и едукација во областа на современиот танц, и се отворени за сите заинтересирани за поинаков пристап кон телото, движењето и современиот танц.
Претходно искуство не е потребно. Учеството е бесплатно.
контакт: kultrening@gmail.com
FB: https://www.facebook.com/Kultrening/
Во понеделник гостин предавач на Култренинг ќе биде Viktorija Ilioska, танчер, кореограф и студент на мастер студии во Германија. Ќе работиме на контакна импровизација. Повеќе за Викторија и нејзината работа прочитајте подолу!
---
Join us for open regular trainings of contemporary dance techniques and movement research in Kino Kultura!
Kultraining is held every MONDAY at 17.30 at Kino Kultura!
The classes are fascilitated by local and international professionals in the field of contemporary dance and are opened for everyone interested in different approaches to body, movement and dance.
Previous experience in dance is not compulsory. Participation is free of charge.
Contact: kultrening@gmail.com
FB: https://www.facebook.com/Kultrening/
>>Contact Improvisation is a form of dance improvisation and is one of the best known and most characteristic forms of postmodern dance. Points of physical contact provide the starting point for exploration through movement improvisation.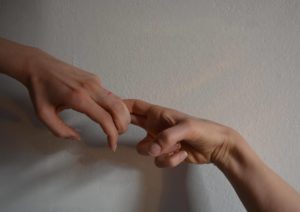 "The touch and the physical contact with other body I believe it's one of the best ways to learn your own body. During practicing contact improvisation, one of the most beneficial states that occurs is the awareness that develops while we are in contact with another body. With this the responsibility is also doubled because the practitioner is put in a position to take care of oneself and for the other also. It also gives and provokes the freedom of movement which leads to improvisation and in some way, is putting away the form how one thing looks and the focus is more on the engagement and functionality. In other words, from two or more auras builds one collective aura."
>>Viktorija Ilioska has a bachelor degree in contemporary dance pedagogy. She finishes her studies in Macedonia where she actively work at programs for support and development of the contemporary dance. In 2010 she was a member of Nomad Dance Academy when she produces her first artwork "I am always watching you" which later performs it at the festivals Pleskavica in Slovenia 2010, New Dance Alliance in New York, USA 2011, Locomotion, Skopje and AKTO Bitola, Macedonia. After graduation she was chosen for a scholarship at Dance Web Scholarship Program in Vienna, Austria under the mentorship of Chris Haring and David Wampach.
Her interest are the forms of provocation in performing arts and also the research on the movement of sub-body, distortion and difference. The last work she did "The cause of disease" speaks about the freedom and the restrictions of which it is limited. She still loudly asks the question where freedom is and how does it look. She believes in system of collaboration and motivation, but also that "being pathetic" can be good, therefore she is quite sure that the superheroes will change the world one day.
Since September 2016 she lives, study and works in Giessen, Garmany and invites You to visit her!