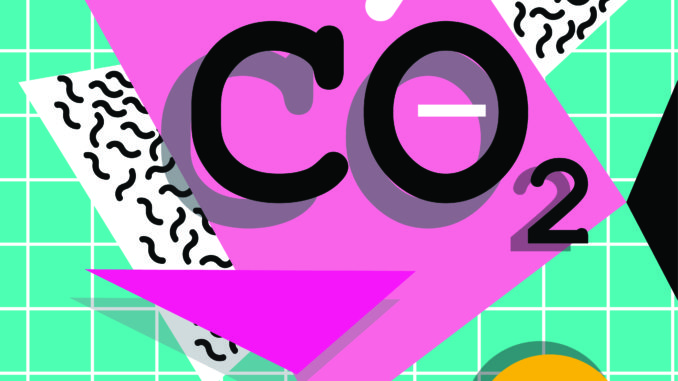 01.09-09-09.2017 КО2 егзистирање
Ново издание на програмата која ќе ти го одземе воздухот
Научете повеќе тука, а подолу погледнете ја програмата
КО2-Фестивалско Случување
-01.09.2017-09.09.2017-
@Кино Култура
Со задоволство ве покануваме на второто издание на фестивалот под името "КО2 Фестивалско Случување"
Фестивалско Случување е фестивалски формат замислен како простор во кој структурата на кураторството не е преку систем на избор на уметнички дела, туку преку веќе избраните учесници за уметничката резиденција КО2- егзистирање. Тие предложуваат сопствени дела или дела создадени од други уметници, кои тие би сакале да ги донесат за македонската локална публика. Во овој предложен простор (во Скопје) ќе функционираме преку принципот на КО-курирање, каде КО-станува куратор за делото што се смета за неопходно во одредена локална сцена.
На оваа страница можете да ја следите програмата на фестивалот.
Фејсбук страница: https://www.facebook.com/coexistance/
//////////////////////////////////////////////////////////////////////////////////////////////////////////
ПРОГРАМА:
01 Сеп 19:00 во Кино Култура
ТИ СИ ПРОДУКТ НА СОЦИЈАЛНА МРЕЖА- Триптих
од Ѓоѓи Десподов
Времетрање: 1ви -9ти Сеп
01 Сеп 20:00 во Кино Култура
MOONLIGHT- домашен перформанс
од Александар Георгиев и Дарио Бардам
Времетраење: 40 мин
04 Сеп 19:00 во Кино Култура
"Боговите мораат да бидат водоводџии" – филмска проекција
од Нилс Ротгарт
Времетраење: 31:24 мин
05 Сеп 20:00 во Кино Култура
"Животен пример" – Перформанс
од Сара Ланер
Времетраење: 30-40 мин
06 Сеп 20:00 АБЦ – тениско игралиште, Скопје
ИНТЕРВЕНЦИИ ВО ПРОСТОР – танцова импровизација
од Искра Шукарова
Времетрање: 20 мин
Dress code: something white to wear
8 Сеп 22:00 во Кино Култура
КАКО ДА ИЗЧЕЗНЕШ ВО СКОПЈЕ- ритуал/ забава
од Викторија Илиоска и Филомена Крауз
Времетрање: 3ч
9 Сеп 20:00 во Кино Култура
– Перформанс
од Мес Флор Андерсен
Времетраење: 20- 30 мин
Програмата на КО- Фестивалско случување е поддржана од Кино Култура- простор за современи изведувачки уметности и култура, ЛОКОМОТИВА- Центар за Нови Иницијативи во уметности и културата, EEPAP (East European Performing Arts Platform)#EEPAP , #Lublin, EU програма за култура во рамките на проектот Life Long Burning (LLB ), Град Скопје
---
New edition of Breath taking program
Read here for more, and scroll down for the program of it:
FREE ENTRANCE!!!!!!!
CO2-Fest Happening
-01.09.2017-09.09.2017-
@Kino Kultura
We would like to welcome you for the second edition of our festival. This year we are running it under the name of "CO2 Fest Happening"
Fest Happening is a festival format imagined as space at which the structure of curating is not by system of choosing art works, but it's rather by already chosen participants for the artistic residency, which would propose own works or works done by other artists that they would like to bring for the Macedonian local audience. In this proposed space (in Skopje) we will function through the principle of CO-curation, where CO- becomes the curator for the work that is considered as necessary in certain local performance scene.
On this page you can follow the program of the festival.
Facebook page: https://www.facebook.com/coexistance/
THE PROGRAM:
01 Sep 19:00 h @Kino Kultura
YOU ARE THE PRODUCT OF SOCIAL MEDIA – Triptych
By Gjorgi Despodov
Duration: 1st – 9th Sep
01 Sep 20:00 @Kino Kultura
MOONLIGHT – Homemade performance
By Aleksandar Georgiev and Dario Bardam
Duration: 40 min
4 Sep 19:00 @Kino Kultura
THE GODS MUST BE PLUMBERS – Film projection
Nils Rottgardt
Duration: 31:24 Min
5 Sep 20:00 @Kino Kultura
A Living Example – Performance
By Sara Lanner
Duration: 30-40min
6 Sep 20:00 @ABC tennis court , SKopje
INTERVENTIONS IN SPACE – Dance Improvisation
By Iskra Sukarova
Duration: 20min
Dress code: something white to wear
8 Sep 22:00 @Kino Kultura
HOW TO DISAPPEAR IN SKOPJE – Ritual/Party
By Viktorija Ilioska and Filomena Krause
Duration: 3h
9 Sep 20:00 @Kino Kultura
– Performance
By Mads Floor Andersen
Duration: 20-30min
CO2 Fest- Happening is supported by Kino Kultura- space for contemporary performing arts and culture, Lokomotiva-Center for New Initiatives in Art and Culture, EEPAP (East European Performing Arts Platform) #EEPAP ,#Lublin, EU culture program in the frame of Life Long Burning project (LLB ), City of Skopje